Webcam Bulgaria, Borovets ski resort, Markudzhik Ski Zone
The webcam shows a Markudzhik ski zone on Borovets ski resort in Bulgaria.
Borovets ski resort has 3 ski zone, it is Borovets, Yastrebets and Markudzhik, everyone has own characteristics. The Markudzhik ski zone the highest on the ski resort, it is located at the heights of 2300 — 2500 meters and has 5 routes of varying complexity: «Markudzhika 1», «Markudzhik 2A», «Markudzhik 2B» and «Markudzhik 3. The webcam shows the Musala Peak (2925 meters), it is the highest mountain in Bulgaria and all Eastern Europe.
width=»730″ height=»510″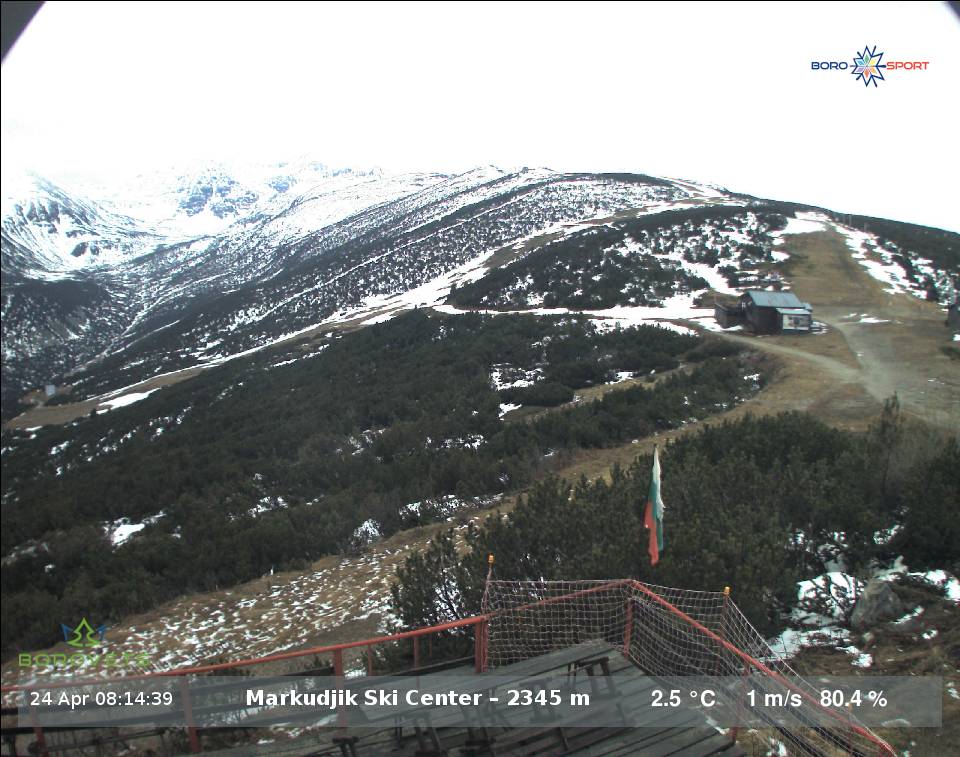 Share link on Webcam Bulgaria, Borovets ski resort, Markudzhik Ski Zone

Category:





Have problems with webcam?

Attention! Images are updated every 10-60 seconds. Now you see the latest frame from webcam
+

It will interest to you
🔍

Cheap flights and hotels