Webcam Italy, Bologna, panorama
The webcam shows a panorama of Bologna in Italy in real time.
Bologna is the administrative center of the province of Bologna and Emilia Romagna, it is located in the northern part of Italy at the foot of the northern Apennines at a distance from the seaside. In the city one of the most highest standards of living in Italy, as it has a well developed industry and it is located at the intersection of trade routes. Bologna is also called the culinary capital of Italy. Bologna has a humid subtropical climate. Winters are warm, but sometimes snowing, summers are hot and very stuffy, and autumn a lot of rainfall. Bologna has many attractions, such as the Palazzo Comunale, the Palazzo Re Enzo, the Palazzo del Podesta, the Fountain of Neptune, the famous Towers of Bologna, the basilica of Santo Stefano and others.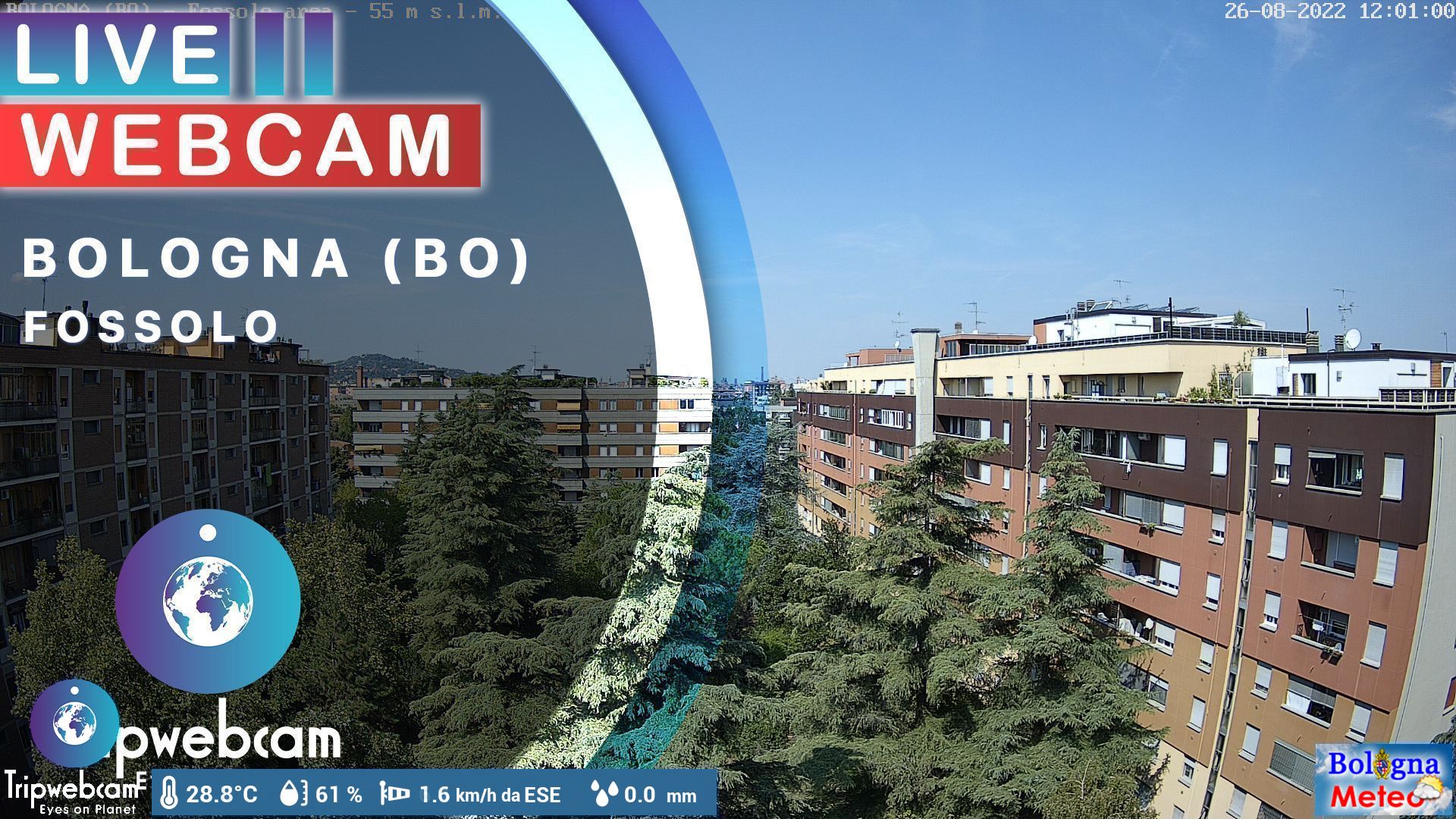 Share link on Webcam Italy, Bologna, panorama

Category:





Tags:





Have problems with webcam?

Attention! Images are updated every 10-60 seconds. Now you see the latest frame from webcam
+

It will interest to you
🔍

Cheap flights and hotels