Webcam Italy, Florence, historic center from Hotel David
The webcam shows the historical center of Florence in Italy from Hotel David, the webcam image is updated every 15 seconds.
Hotel David is in building of 19th-century near the historic center of Florence, from the hotel is possible to reach it within 5 — 7 minutes. The hotel rooms are classically decorated with antique furniture and works of art, all they have a conditioning and a satellite TV. The hotel provides free parking and free Wi-Fi on the entire hotel. Every morning here serves a buffet breakfast with fruit juices, freshly baked croissants and homemade pastries. Near Hotel David is a bus stop, with which is possible get to the center of Florence on bus, or to Firenze Santa Maria Novella railway station.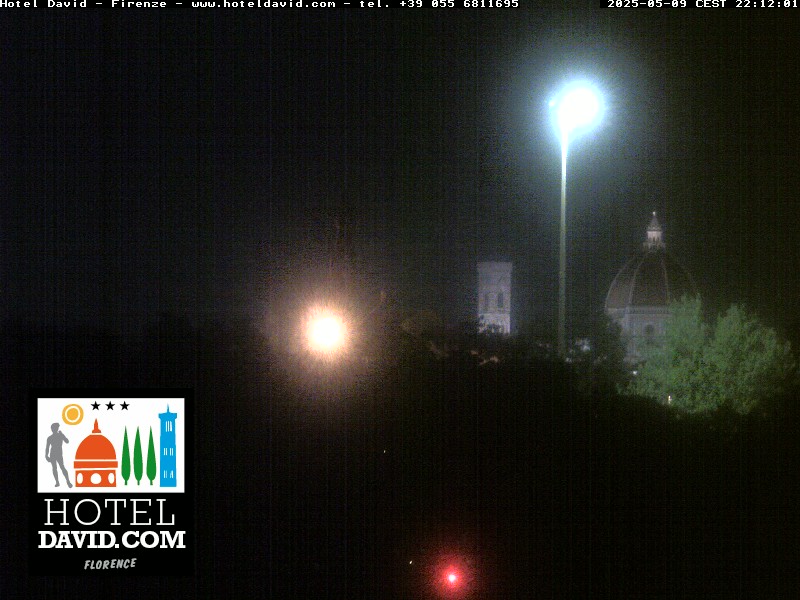 Share link on Webcam Italy, Florence, historic center from Hotel David

Category:





Tags:





Have problems with webcam?

Attention! Images are updated every 10-60 seconds. Now you see the latest frame from webcam
+

It will interest to you
🔍

Cheap flights and hotels