Webcam Panama, Panama Canal, gateway Miraflores
The webcam shows the gateway Miraflores of Panama Canal and the ships passing through it.
The Panama Canal is connects the Atlantic Ocean with the Pacific Ocean, whereby maritime shipping become much cheaper and shorter. However, through the Panama Canal can pass only 48 ships a day, so it is overloaded. The price the one passage of ship through the Panama Canal can rise up 400 000 dollars and it sell at an auction. In 2014 was agreed building the Nicaraguan Сanal, which will compete with the Panama Canal. Through the Panama Canal a passing large commercial vessels, as well as small ships and yachts. The cateway Miraflores is connect the Panama Bay of the Pacific Ocean with the estuary of the channel.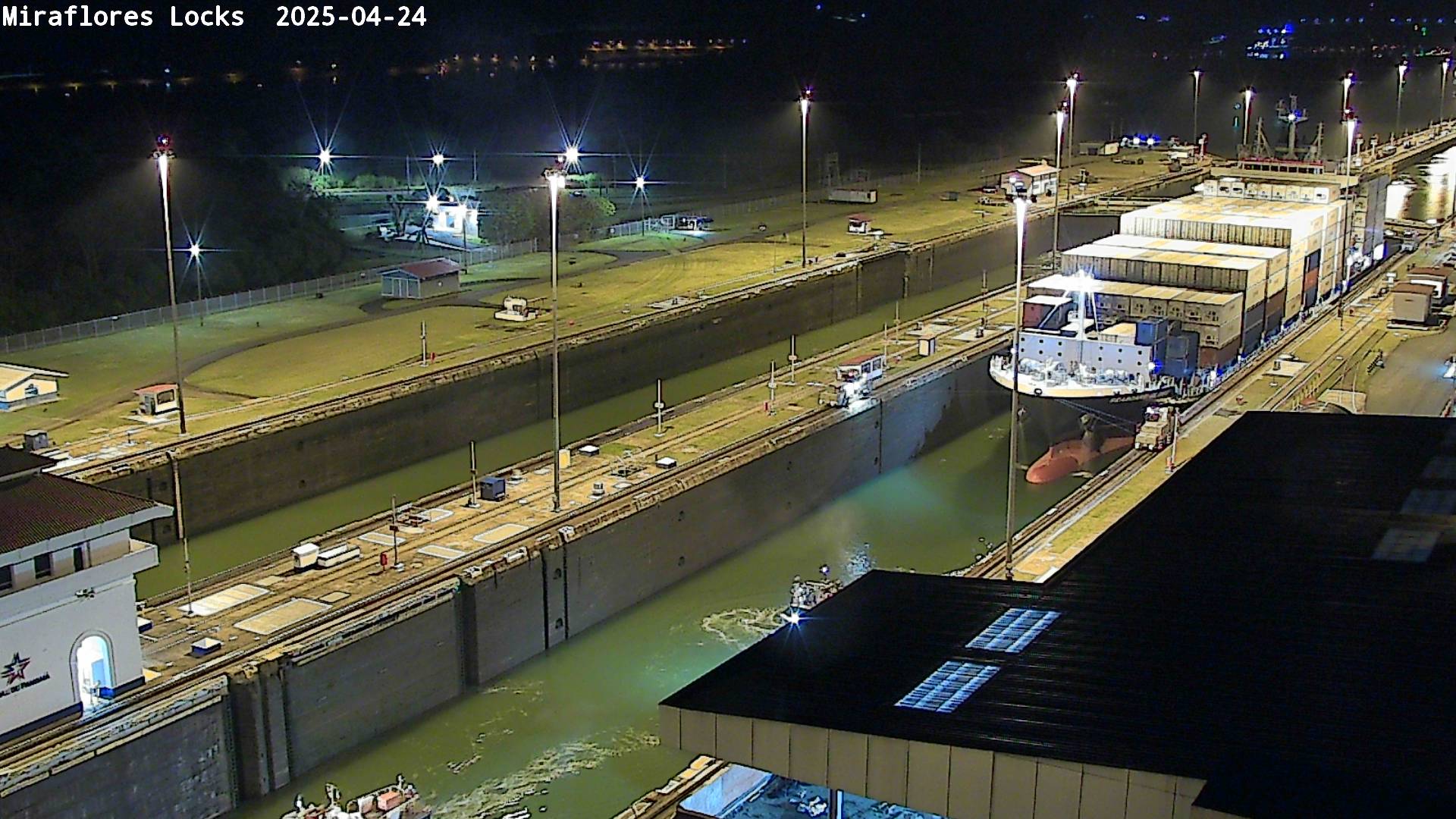 Share link on Webcam Panama, Panama Canal, gateway Miraflores

Category:





Have problems with webcam?

Attention! Images are updated every 10-60 seconds. Now you see the latest frame from webcam
+

It will interest to you
🔍

Cheap flights and hotels