Webcam Venezuela, Ciudad Guayana
The webcam shows weather in the city of Ciudad Guayana in Venezuela in real time.
Ciudad Guayana is one of the most economically developed and major cities in Venezuela. It is located in the north-eastern part of the country on the banks of the Caroní River. This is one of the five port cities of Venezuela, goods produced in this region of the country pass to the Atlantic Ocean through the port. Tourists come to Ciudad Guayana to see the large number of natural parks. In river port there is Angostura Bridge, with it opens a spectacular view on place fusion rivers of Orinoco and Caroni, this is a very impressive view. From the city you can go to Canaima National Park and see Angel Falls, it is the most large falls in world. Canaima National Park is the largest park in Venezuela.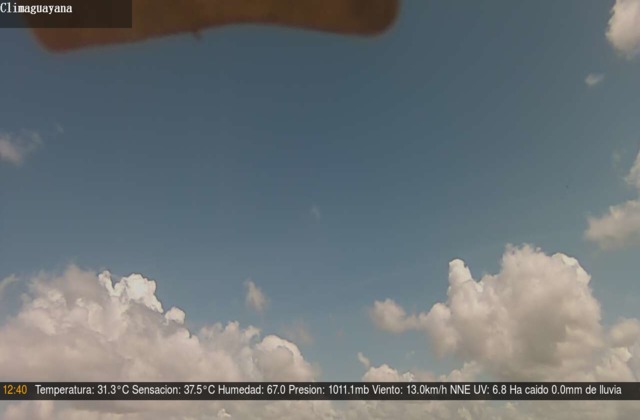 Share link on Webcam Venezuela, Ciudad Guayana

Category:





Have problems with webcam?

Attention! Images are updated every 10-60 seconds. Now you see the latest frame from webcam
+

It will interest to you
🔍

Cheap flights and hotels