Live Webcam The Bay Hotel, Cape Town
Live webcam shows the Camps Bay Beach in Cape Town from The Bay Hotel, South Africa.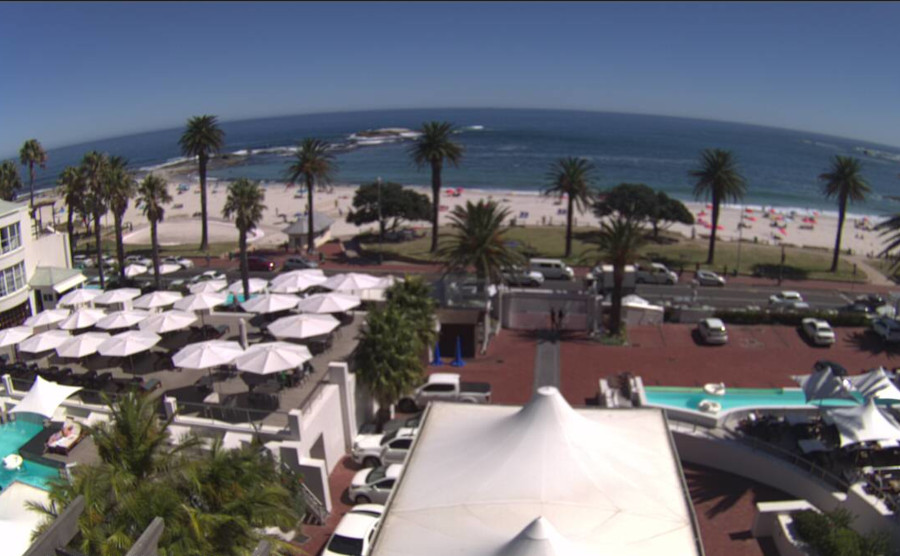 The Bay Hotel is located in Camps Bay on the Atlantic Ocean in Cape Town and offers breathtaking views of the Atlantic Ocean and the Twelve Apostles Mountains. The hotel offers 4 outdoor pools, a spa center, a sun terrace, a fitness center with the most modern equipment, and a tennis club with five courts. Sandy B Private Beach Club with a sun deck serves gourmet spirits and cocktails and offers sunsets over Cape Town, South Africa. Bistro @ The Bay at the pool offers national cuisine, salads, sushi and great steaks. The bright and modern rooms are equipped with satellite TV, a seating area, a bathroom with a spa bath, and a furnished balcony. The Victoria & Alfred (V&A) Waterfront, one of the main attractions of Cape Town, is located 8 km (16 minutes drive) to north of The Bay Hotel, and Table Mountain National Park just 5 minutes' drive away. The Camps Bay Beach is just opposite The Bay Hotel with white sand, considered one of the most beautiful beaches in Cape Town.