Live Webcam Mount Kilimanjaro from Moshi, Tanzania
Live webcam shows Mount Kilimanjaro from the town of Moshi, Tanzania.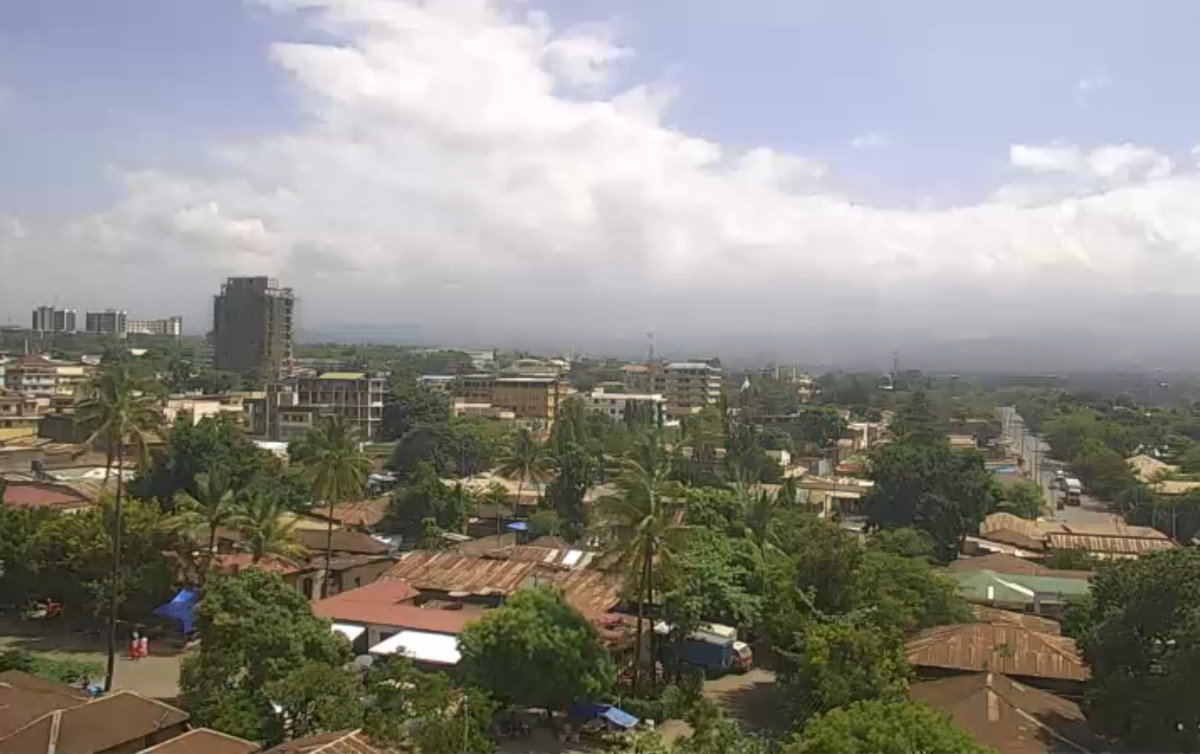 Mount Kilimanjaro is the highest peak in Africa with a height 5895 m above sea level. It is a large dormant stratovolcano almost conical form and consists of 3 extinct volcanoes: Shira (3962 m above sea level) in the west, Kibo (5891 m) in the center, and Mawenzi (5149 m) in the east. Mount Kilimanjaro is located in the northeastern part of Tanzania, 330 km south of the equator and 555 km northeast of Dar es Salaam, the largest city in Tanzania. Climbing to the top of Kilimanjaro is not difficult, you can climb without mountaineering training and special equipment. There are 6 mountain trails leading to the highest peak in Africa – Machame, Marangu, Mweka, Rongai, Shira, and Umbwe. The best time to climb to the top of Mount Kilimanjaro is January, February, and September, when the weather is warm and almost is not rain. The live webcam is installed at the East Point Hotel 4* in the Tanzania's town of Moshi, 26 km south of Kilimanjaro.