Live Webcam Pwani Mchangani Beach, Zanzibar
Live webcam shows the Pwani Mchangani Beach on Zanzibar island, Tanzania.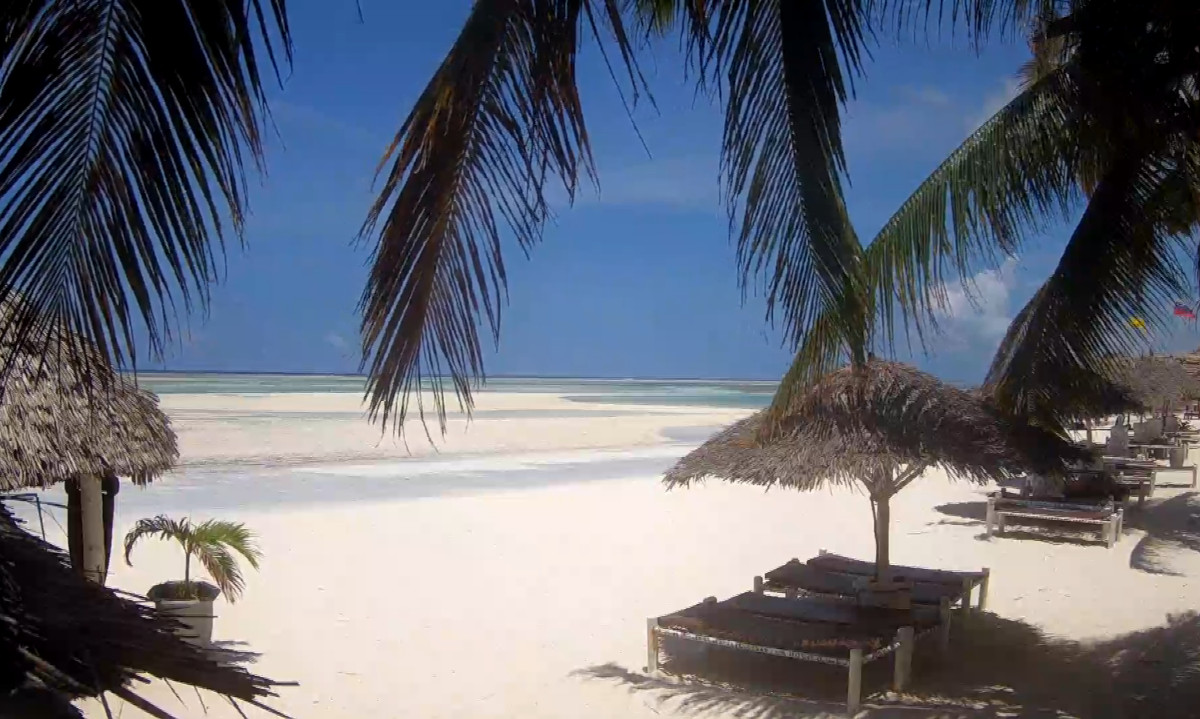 The Pwani Mchangani Beach is a long sandy beach with fine white sand located in Pwani Mchangani village on the northeastern coast of Zanzibar Island in the United Republic of Tanzania. The beach is very wide with palm trees growing along it, in the shade of which you can hide from the midday heat. There are many hotels, restaurants, bars and difference shops is near, while the Maasai delight and entertain tourists on the beach. The Pwani Mchangani Beach is one of the best diving and snorkeling spots in Zanzibar, since a beautiful coral reef with rich flora and fauna is located 1.5 km from the coast. A shallow lagoon is located right up to the reef, and during low tide the seawater often goes 1.5 km to the horizon. Live webcam is installed at a Waikiki Zanzibar Resort 5* located right the Pwani Mchangani Beach. The hotel has free Wi-Fi, a kiting school, a private beach and many activities, such as fishing, quad biking and horse riding. The restaurant of the Waikiki Zanzibar Resort offers Italian cuisine and seafood.