Live Webcam Pacific Park Solar Ferris Wheel, Santa Monica
Live webcam shows Pacific Park Solar Ferris Wheel in the city of Santa Monica, California.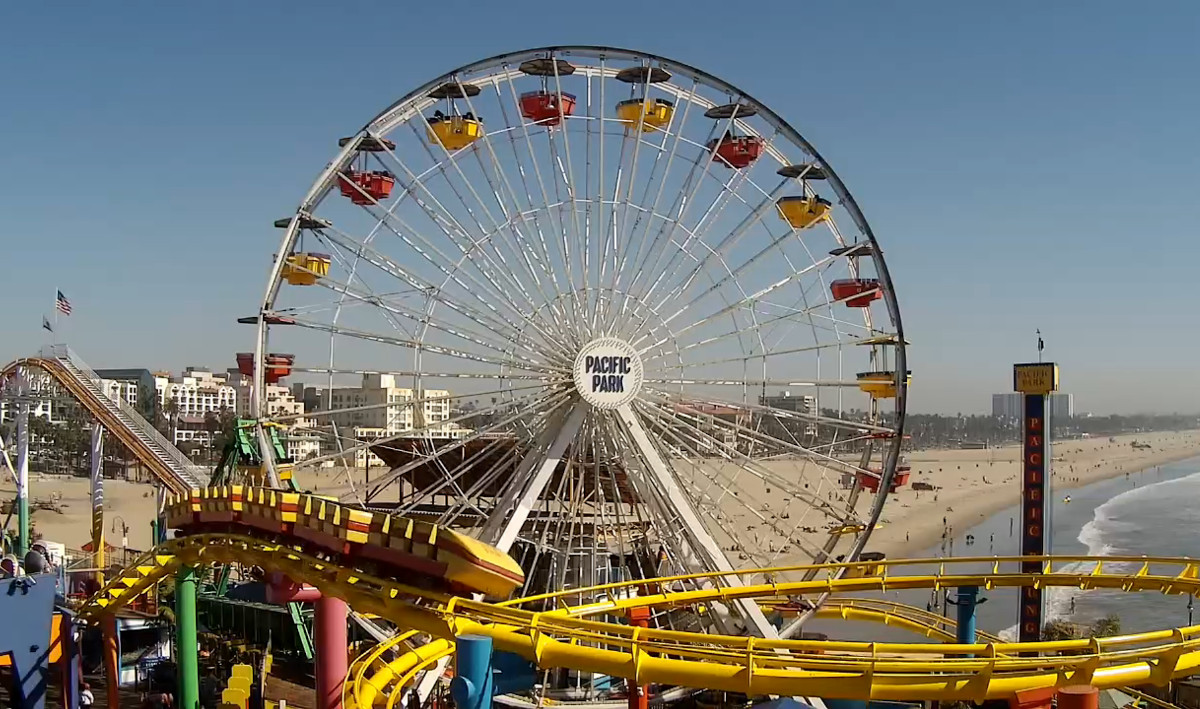 Pacific Park is located on the Santa Monica Pier over the Pacific Ocean in the city of Santa Monica, 25 km west of Downtown Los Angeles. It is the only amusement and theme park on the West Coast of the United States located right on the pier and the only one in Los Angeles with free admission. The park has 12 different rides for children and adults, including a roller coaster and the famous Ferris wheel – the world's first and only solar-powered Ferris wheel. It is 40 meters high and it offers a stunning view of the Pacific Ocean and the city of Santa Monica. Santa Monica Pier is located at the end of Colorado Ave. and stretches 300 meters into the Pacific Ocean. There are stores, restaurants, bars and souvenir shops on it, in addition to the Pacific Park amusement park. Santa Monica is a beachfront city in western Los Angeles County, and a popular tourist destination in California.