Live Webcam Nassau Panorama, The Bahamas
Overview live webcam shows the panorama of the city of Nassau and Paradise Island, the Bahamas.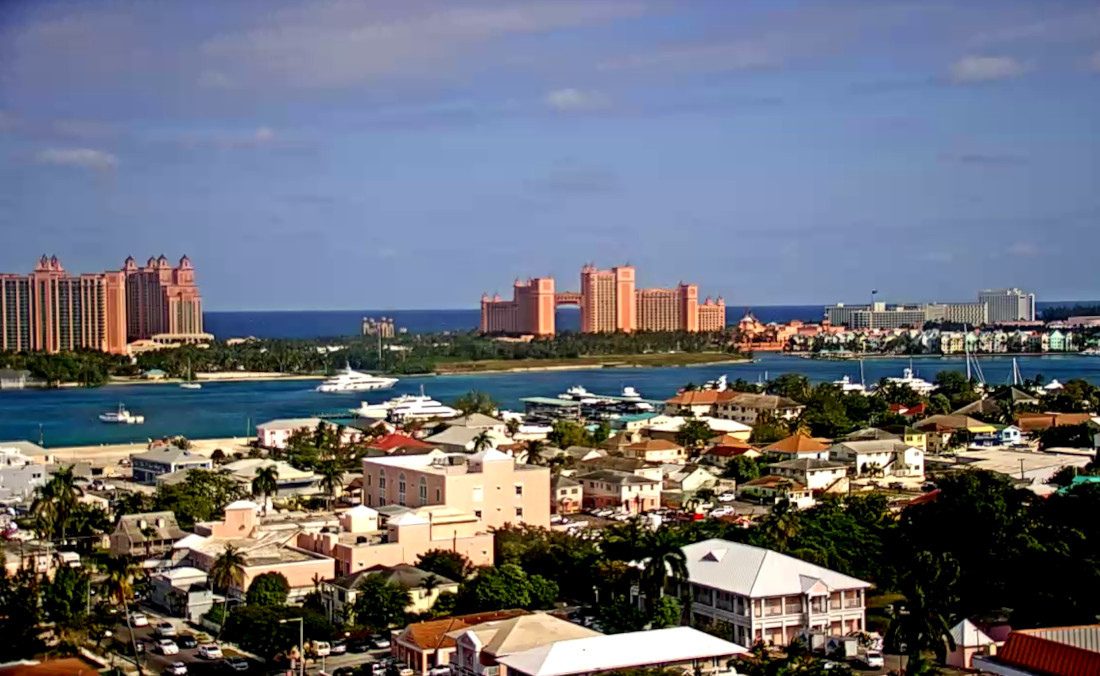 Nassau is the capital and largest city of the Bahamas, as well as the political, economic, cultural and educational center of the country. It occupies the entire island of New Providence, located in the Atlantic Ocean approximately 300 km east of the Florida coast. The city has a blend of old world and colonial architecture. Nassau Harbor is the fifth busiest cruise port in the world. This webcam is located in the central part of Nassau, through it you can see the Nassau Harbor and watch like huge cruise ships and luxury yachts sailing into the port. Paradise Island you can see in the background, located off the northeastern coast of New Providence and known all over the world its the Atlantis Bahamas Resort with luxury apartments, a huge water park with water slides and attractions, swimming pools, beaches, restaurants and own casino. Nassau and Paradise Island are one of the most tourist destinations in the region and are extremely popular with tourists from all over the world, especially among residents of the United States.