Live Stream Kemer, Mount Olympos (Tahtali)
Live webcam on Mount Olympos near Kemer in Turkey shows a view from the observation deck.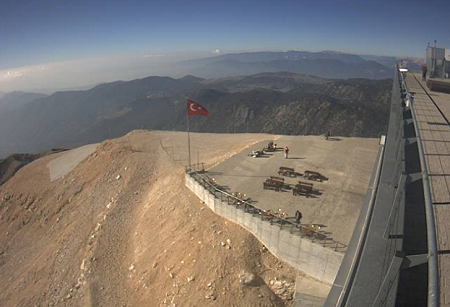 Mount Olympos (Tahtali) is the main attraction of the resorts of Kemer and Antalya. It is located between the two resorts, it is seen from all the beaches of Kemer and Antalya, as well as from the sea. From the mountain opens spectacular views of the surrounding area, the sea and the beaches, as well as on the coast from the resort of Side to Finike. On the mountain is a cableway, which will raise of tourists from the seacoast to the top of the mountain, on a height of 2360 meters above sea level. This cableway is the second-longest in the world.