Live Stream Bella Vista Beach, Porlamar
Live webcam shows the Bella Vista Beach in the city of Porlamar, Venezuela.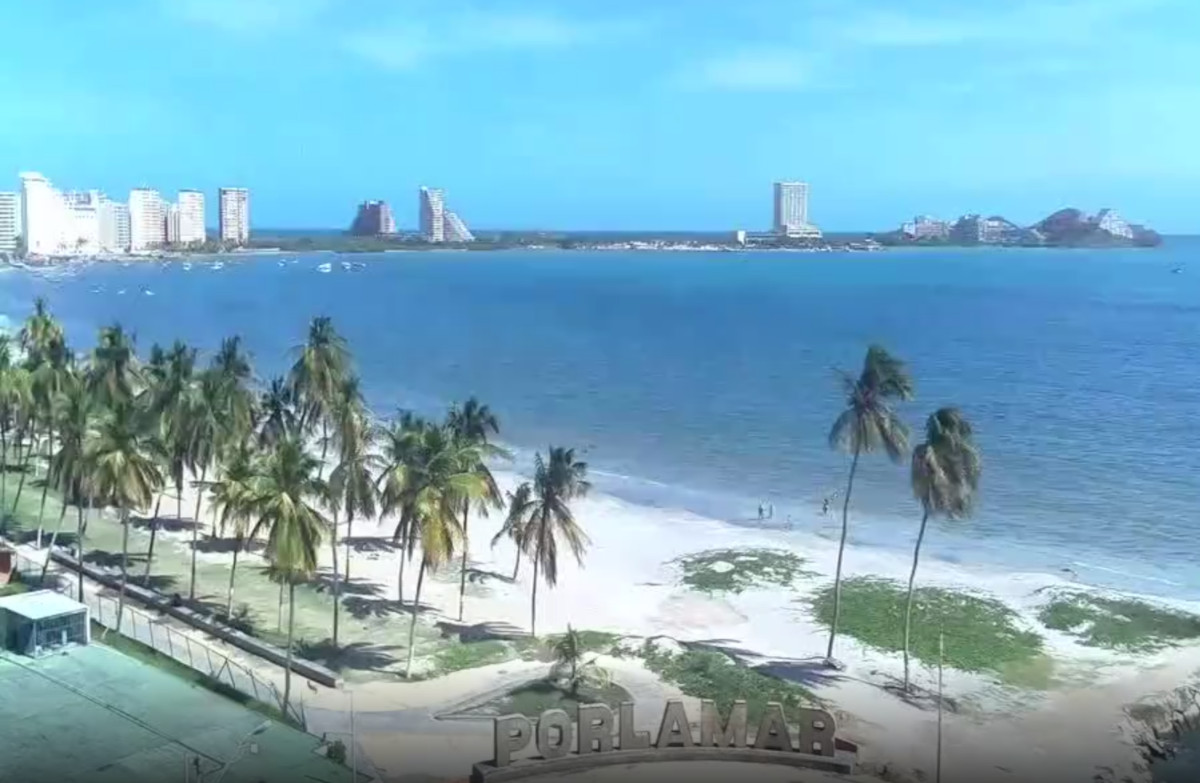 Porlamar is the largest city in the state of Nueva Esparta in Venezuela, located on the Atlantic Ocean on the southeast coast of Margarita Island in the southern Caribbean. Porlamar was founded in 1536 and today it is home to about a third of the island's inhabitants.In the city and its surroundings are a large number of beautiful sandy beaches, among them Playa Ela, Playa El Silguero, Playa Guaraguao, Playa Bella Vista, Playa El Morro, Playa Concorde, Playa Valdez, Playa Moreno Sector La Caracola and Playa La Caracola. The city has many restaurants, cafes, shops, nightclubs and hotels in the city. Today, Porlamar is one of the main tourist centers of Venezuela and popular among tourists from Europe and the mainland of country. Margarita Island is the largest island in Venezuela and is located 22 km north of the mainland of country. Margarita Island is served by Santiago Mariño Caribbean International Airport (IATA: PMV, ICAO: SVMG) is located in the south of the island 19 km southwest of Porlamar. The airport has regular flights into the USA, Europe, Canada and the capital of Venezuela Caracas. Also Porlamar has a ferry terminal, called Muelle El Morro, providing ferry service to neighboring islands and mainland Venezuela.