Live Webcam Sheraton Waikiki Hotel, Honolulu
Live webcam shows the coastline of Honolulu from Sheraton Waikiki Hotel, Hawaii.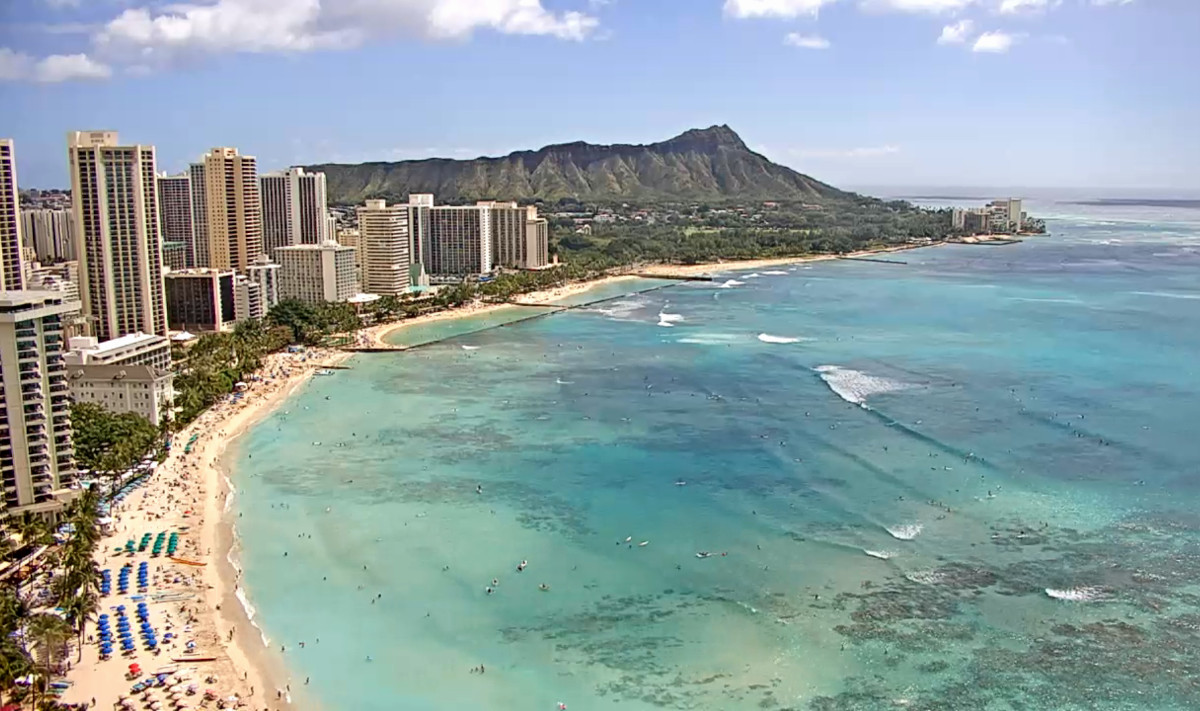 The 4-star Sheraton Waikiki Hotel Honolulu is located in a high-rise building right on the Pacific coast near Waikiki Beach and Fort DeRussy Beach Park, and offers breathtaking views of Waikiki Beach, Honolulu, and mountains. It has a fitness center, business center, tour desk, landscape pool overlooking the Pacific Ocean, two pools with water slides, and several restaurants and bars. Kai Market and Hapa's Pizza serving a breakfast and dinner buffet featuring Hawaii's locally grown products, RumFire serves American, Local and Asia cuisine, the Edge of Waikiki bar located just above the ocean, serves a variety of drinks and cocktails. Each room of hotel decorate in light colors and equipped flat-screen TV with video games, a work desk, bathroom with shower, and a furnished balcony. Honolulu's Waikiki neighborhood is one of the most popular vacation spots in Hawaii. It well-know for its the Waikiki Beach, framed by the high-rise buildings of Hawaii's capital city, which considered the most beautiful beach in the world.