Live Webcam Grand Wailea A Waldorf Astoria Resort, Maui
Live webcam shows Grand Wailea A Waldorf Astoria Resort on Maui Island, Hawaii.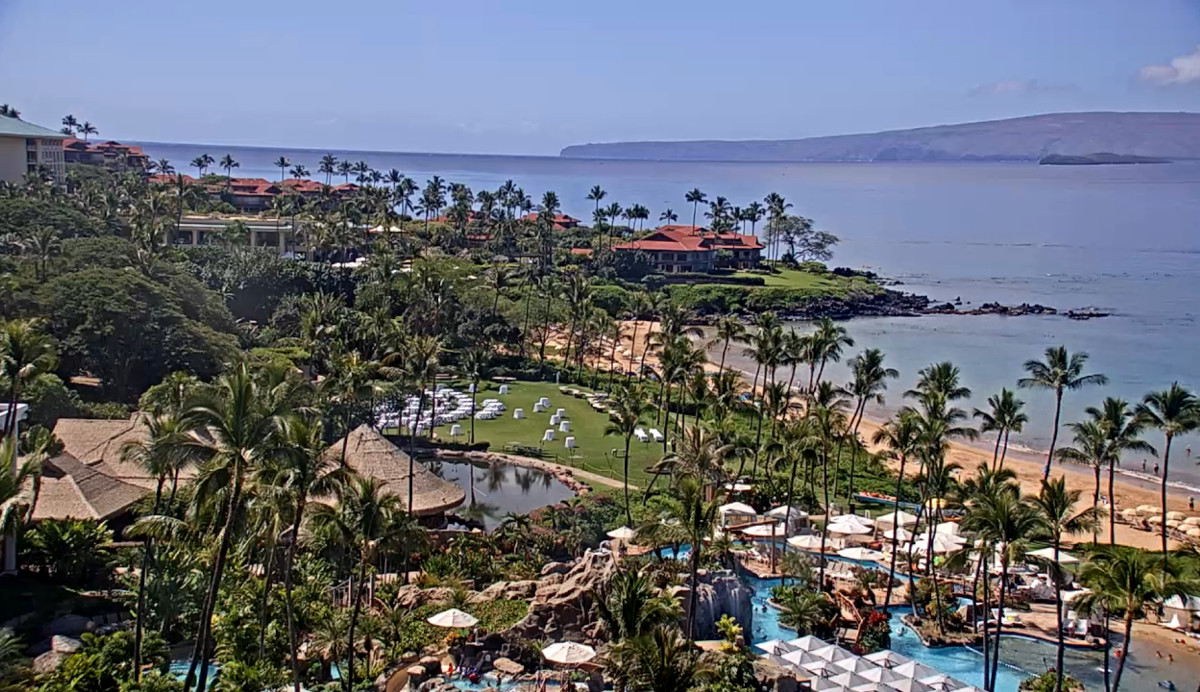 Grand Wailea A Waldorf Astoria Resort is a luxurious 5-star resort located near the Wailea Beach, on on an area of 16 hectares surrounded by tropical garden on the south-west coast of Maui. It features a huge swimming pool with 9 outdoor swimming pools connected by a lazy river, scuba diving and paddle boarding lessons, yoga classes on the beach, a state-of-the-art fitness center, a largest spa in Hawaii, many of restaurants and bars, water equipment rentals, as well as The Wailea Canyon water park with a water slides, waterfalls, caves, and more. All rooms are equipped with flat-screen TV, free Wi-Fi, luxury bathroom and a furnished terrace overlooking the ocean and tropical garden. Nearby are three high quality golf courses, Wailea Blue golf courses, Wailea Emerald and Wailea Gold. The great sandy Wailea Beach is right in front of the hotel, which considered one of the most beautiful and famous beaches in the world.