Live Webcam Waikiki Beach Marriott Resort, Honolulu
Live webcam shows Waikiki Beach Marriott Resort in Honolulu, Hawaii.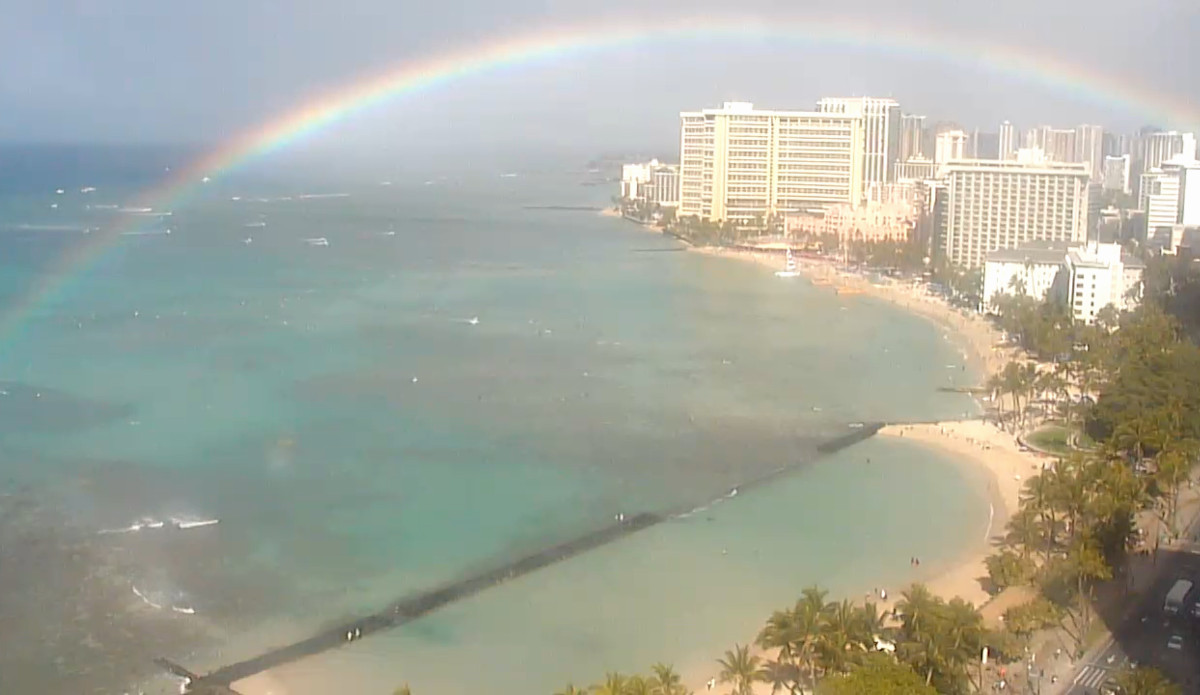 Waikiki Beach Marriott Resort & Spa is a 4-star resort hotel located on the coastline of Honolulu's Waikiki neighborhood on the island of Oahu, across Kalakaua Ave from Waikiki Beach, one of Hawaii's most famous and best beaches. Hotel rooms are brightly colored and have spectacular panoramic views of the Pacific Ocean and Hawaii's capital city. They are equipped with a flat-screen TV, coffee maker, fridge, bathroom with shower and balcony. Waikiki Beach Marriott Resort & Spa offers a gym, the Royal Kaila Spa, 2 outdoor pools and 5 restaurants on Site. Moana Terrace Restaurant with live music serves American cuisine, Kuhio Beach Grill offers breakfast and dinner, and Sansei Seafood Restaurant and Sushi Bar serves Asian and Pacific cuisine, fresh seafood and sushi. The Honolulu Zoo, Waikiki Aquarium and Ala Wai Golf Course are within walking distance from Waikiki Beach Marriott Resort & Spa.